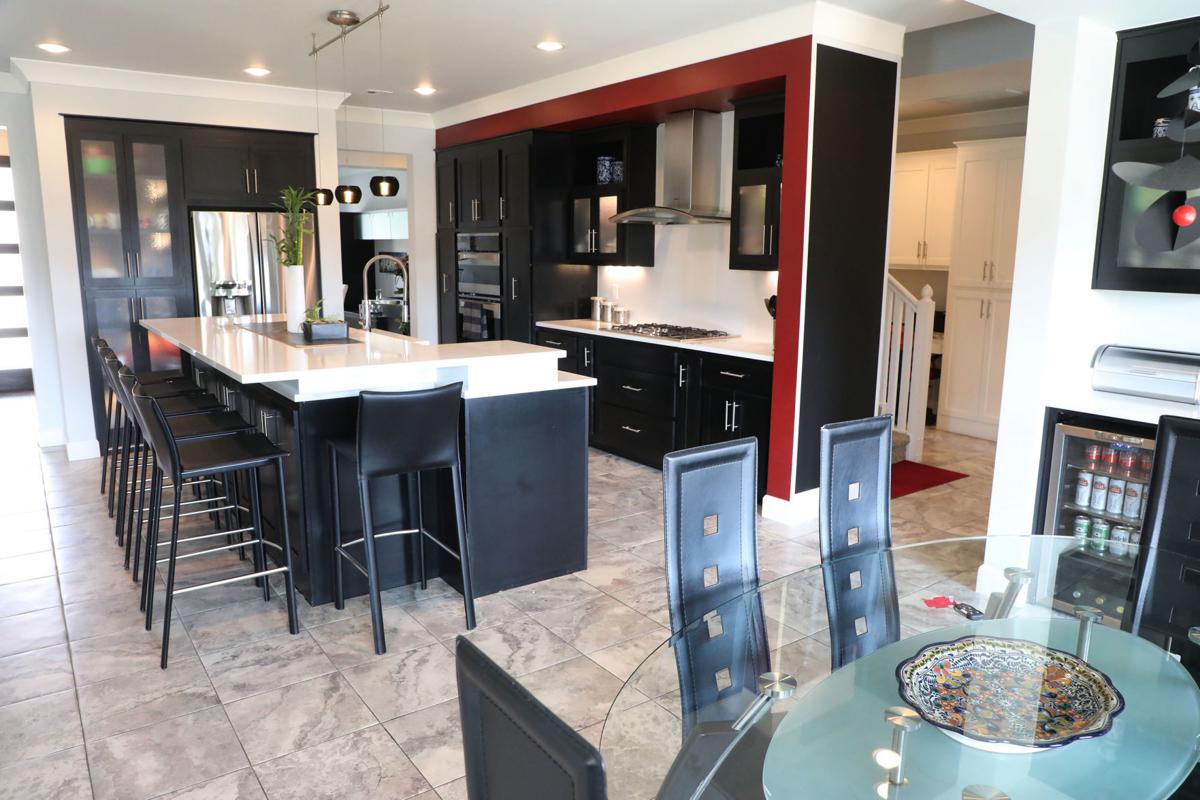 Buying or selling a home can be as trying as it is gratifying.
"My philosophy is every house sale is very important to that person," says Brian Frere of Keller Williams Realty. "In most circumstances, the sale or purchase of a home is probably the largest personal financial transaction that person goes through in their life.
"It doesn't matter to me if someone is selling a $49,000 house or a $1.5 million house, to that particular person or that family, that is a huge deal. I want to be there to make sure we can do everything we can for them. Quite frankly, the person selling or buying the $49,000 house, that's probably a bigger, more stressful, important deal to them."
A total of 5.51 million existing homes were sold in the United States in 2017, according to data from the National Association of Realtors. In addition, 612,000 new homes were sold last year, according to the U.S. Census Bureau.
With that much money changing hands annually, the Tulsa World asked a pair of veteran real agent agents what is catching the eye of home buyers in 2018. Here are highlights from Frere and Gordon Shelton of McGraw Realtors.
Modern farmhouse
No longer do you need to own 100 acres and a tractor to sleep in one of these homes, which are no-fuss and functional. For added comfort, make sure to add a porch swing.
"They are white exterior, big windows," Shelton says of the style. "They are popping up all over midtown and out south a little bit."
More garage space
Weather can wreak havoc on the family cars, and the street isn't the safest place to park.
"A three-car garage is a must," Shelton says. "If it's a large-enough lot, people will definitely put a three-car on it."
Cooler colors
"There are a lot of gray tones out there," Shelton says. "It's made a difference in how builders and how people who are remodeling homes view their homes. They've gone away from the warm tones quite a bit. No more tans. No more lambswool. It's created like a whole new dimension in decorating."
Mud rooms
Tracking dirt into the house typically earns the perpetrator a reprimand, which is why mud rooms — or drop zones — remain popular.
Made for shedding coats, hats, gloves and the like, these entry areas have ample hanging space and cubbies for storage. If the budget allows, they also enlarge into a laundry room.
Roomy kitchens
Inviting kitchens that open up into living areas are still the norm.
"People want a nice kitchen," Frere says. "There are no more galley kitchens being built.
"When you have a party, unless it's the annual Christmas dinner, everybody's in the kitchen. You can do everything you can to try to draw people into the formal dining room. You can put all the food and drinks in there. But they still go to the kitchen."
As for kitchen appliances, double-wide fridges are becoming more popular, he says. Brokers also are seeing a lot of quartz being installed on counter tops, Shelton says.
"Granite is not going out of style, but it's being replaced more other materials," he says.
Outdoor living areas
Why confine yourself to recycled air when the great outdoors awaits?
Covered patios with furniture, a kitchen and wet bar can increase a home's appeal and value.
"People want to be able to walk in their back yard and enjoy the air and have a little bit of space," Frere says.
Adds Shelton, "Outdoor kitchens are here to stay in houses that are $750,000 on up or $500,000 on up."
Location, location, location
A former certified public accountant who's been involved in real estate about 15 years, Frere has advice for home buyers.
"I always tell people: figure out where you want to live first, what neighborhood it is," he says. "You can buy a house and make changes to it. But you can't really change a neighborhood or your neighbor's house."
Most home transactions occur from April into July, but depending on your needs, it's always a good time to buy or sell, Frere says.
"Most people are not looking at five or six houses in person before making a decision; they are looking 40 to 50 online," he says. "So we have to do the best job we can online, which means great pictures, good details, right pricing.
"Then what they generally do is a drive-by. That means landscaping has to be good, has to be clean. Then, if they like what they see, they will schedule a time to come into the home, which is the big sell."
["Source-tulsaworld"]